Modern campus facilities promote learning—from state-of-the-art lecture halls to advanced research labs and modern libraries.
Collaborative study spaces encourage group work and improve academic performance.
Face-to-face learning provides opportunities for student-teacher interactions and interpersonal skill development.
Efficient and comfortable campus life includes smart ID cards, digital campus maps, and virtual tour technology.
Universities worldwide are partnering with companies to offer their students the best quality of life during their university days.
As students, we have all been subjected to the challenges of education. Focusing, understanding, and retaining information can be complex when the environment is tedious, mundane, and uncomfortable.
This is why the importance of a comfortable learning environment cannot be overstated. As a result, many college campuses are updating and upgrading their facilities to create spaces conducive to learning.
Various campus facilities and learning developments have been made to improve student life in recent years. This post will discuss advancements in campus facilities and learning, how they improve student life, and mechanisms universities implement to have a better campus life experience.
Advancements in Campus Facilities
State-of-the-Art Lecture Halls
One of the most common upgrades to campus facilities is in the area of lecture halls. Traditional lecture halls have been replaced with state-of-the-art lecture theaters designed to enhance the learning experience.
These new halls include theater-style seating, digital screens, advanced sound systems, and interactive whiteboards to create a more engaging student environment. They offer an improved learning environment and can be used for other activities, such as presentations, seminars, and workshops.
Modern Libraries
Libraries have undergone a significant transformation in recent years, with many of them incorporating futuristic features such as virtual reality immersion and 3D printing capabilities.
The goal is to create a space where students can learn, explore and collaborate in a dynamic environment. Many libraries also offer study rooms, group study areas, and 24/7 access to accommodate the diverse learning needs of students.
Collaborative Study Spaces
Collaboration is a crucial aspect of education and is essential for students to learn from each other and their instructors. Collaborative study spaces are critical to creating an environment for students to work together effectively.
These spaces can range from casual seating areas with technology like projectors and large TV screens to designated group work centers with tables and 'air-write' walls. Studies have shown that students who work in these spaces perform better academically and are more engaged in learning.
Advanced Research Labs
The importance of education research cannot be understated. Research labs are now equipped with cutting-edge equipment and technology, facilitating research and providing better learning opportunities.
Advanced labs can inspire students to learn more about scientific research and encourage them to pursue careers in fields like engineering, physics, chemistry, etc. These labs have allowed many institutions to make significant progress in research and innovation, earning them global recognition.
Face-to-Face Learning
In this age of virtual learning, face-to-face learning is still the most valuable way of learning. It provides students with opportunities to connect with their teachers and peers. Classroom discussions can be easily facilitated, and students can benefit from immediate feedback on their work.
Face-to-face learning also allows students to develop interpersonal skills, including communication, critical thinking, and problem-solving. As such, educators are now finding ways to enhance face-to-face learning.
Improved Student-Teacher Interactions
Professors can use technology to improve student-teacher interactions, increasing engagement and not leaving weaker students behind. An example would be professors using video conferencing software to conduct discussions outside regular class periods.
Educators can also use an engagement-monitoring tool for the classroom. The engagement-monitoring tool records student engagement, such as student attentiveness and participation, helping the professor adjust their pedagogical style to target the class's limitations.
Opportunities for Peer Learning and Networking
Students learn much more from each other than from their teachers, and situations encouraging sharing of knowledge and ideas can inspire them to think more creatively. Collaborative assignments, presentation sessions, and discussions can motivate students to participate more actively in learning.
Learners can organize their study groups or cooperate as part of a structured group for communal problem-solving, participating in question-and-answer sessions, group work, and tutoring sessions.
Efficient and Comfortable Campus Life
Aside from academic learning, students also seek a better quality of life on campus. As such, universities worldwide have implemented various programs, sometimes even partnering with companies, to offer students the best experience during their university days.
Smart ID Cards
Smart ID cards can serve as a form of identification and access control for campus facilities. With the integration of advanced technology, these cards can be used to track attendance, grant access to buildings, and even monitor student activities for safety purposes.
Aside from that, more universities, like the University of California Irvine, are now using smart ID cards with convenient UCI Zot Bucks for students to make payments around the universities. UCLA utilizes BruinCard, a debit card that allows students to access various services on campus, such as printing, vending machines, laundry, and meal plans. Students are more likely to go cashless as they can tap their cards on machines to pay instead of carrying loose coins and physical banknotes.
Digital Campus Maps
Imagine being a new student at a large university with a massive campus. Digital campus maps could be of great help in navigating around the campus. These maps could be accessed on a student's phone or other devices.
Such technology has transformed how students find lectures, classrooms, and even buildings in their term papers!
Virtual Tour Technology
The COVID-19 pandemic has brought many challenges to universities worldwide. Most notably, it has severely impacted in-person attendance, campus visits, and university admissions. As such, universities are implementing virtual tour technology, allowing students to take a full campus tour from the comfort of their homes.
These virtual tours cover every aspect of the university, from the health center to the library, the academic buildings, and the residence halls, giving students a valuable glimpse into their future campus life.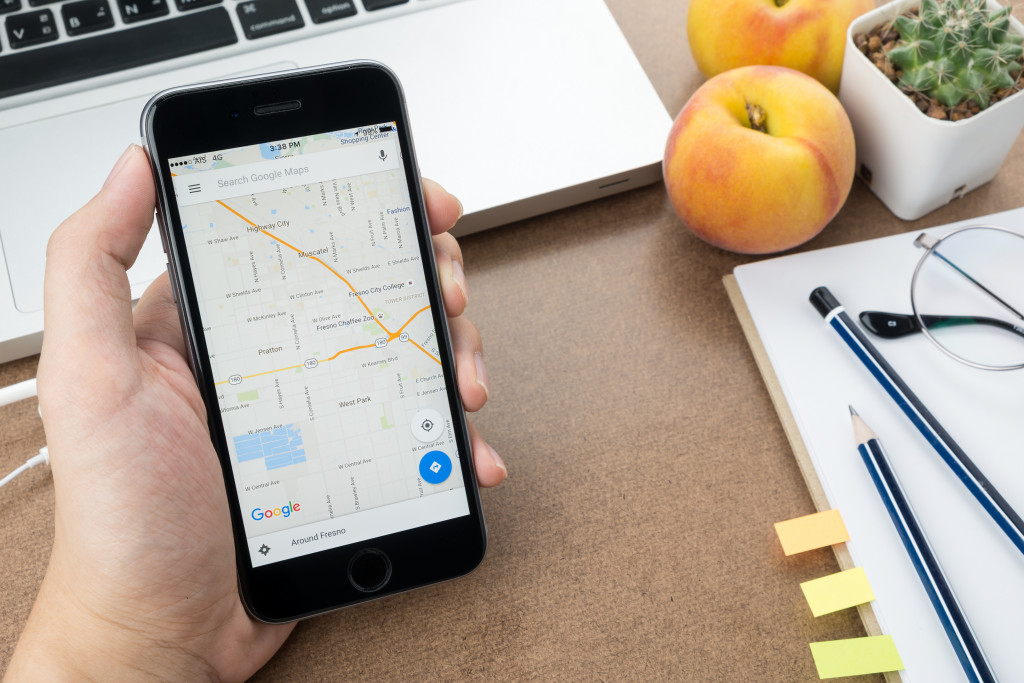 In conclusion, upgrading facilities and incorporating modern technology into campus facilities have benefited the student learning experience. Modern amenities facilitate an engaging, interactive, dynamic, and inviting environment, making learning more accessible and comfortable.
Investments in infrastructure can make universities more attractive, producing better-educated graduates in the process as universities across the globe continue to make strides in advancing their facilities and learning, making university life more comfortable and convenient for students.