Many people are not happy with their current jobs. According to a recent report, as many as 60% of people are emotionally detached from their current employment situation. If you're one of those unhappy with their job, know that you're not alone and that there is hope. You can change careers and find something you're passionate about – you just have to be willing to do the work.
If you're ready for a new challenge, the following tips will help make your dream career a reality.
Do Your Research
The first step to making your career dreams a reality is to do your research. Sure, some people manage to just wake up one day, call it quits, and start a new job the next, but that's usually not the case. If you want to make a significant career change, you must do your research and know what you're getting yourself into.
Think about what you want in a new career. What are your goals? What are your interests? Do you have the necessary skills for the job you're interested in? What's the job market like for your desired profession? Answering these questions will help you to create a plan and increase your chances of success.
Don't forget to factor in the logistics as well. If you're moving to a new city for your dream job, research the cost of living and average salaries in the area. This will help you ensure that you're making a wise financial decision.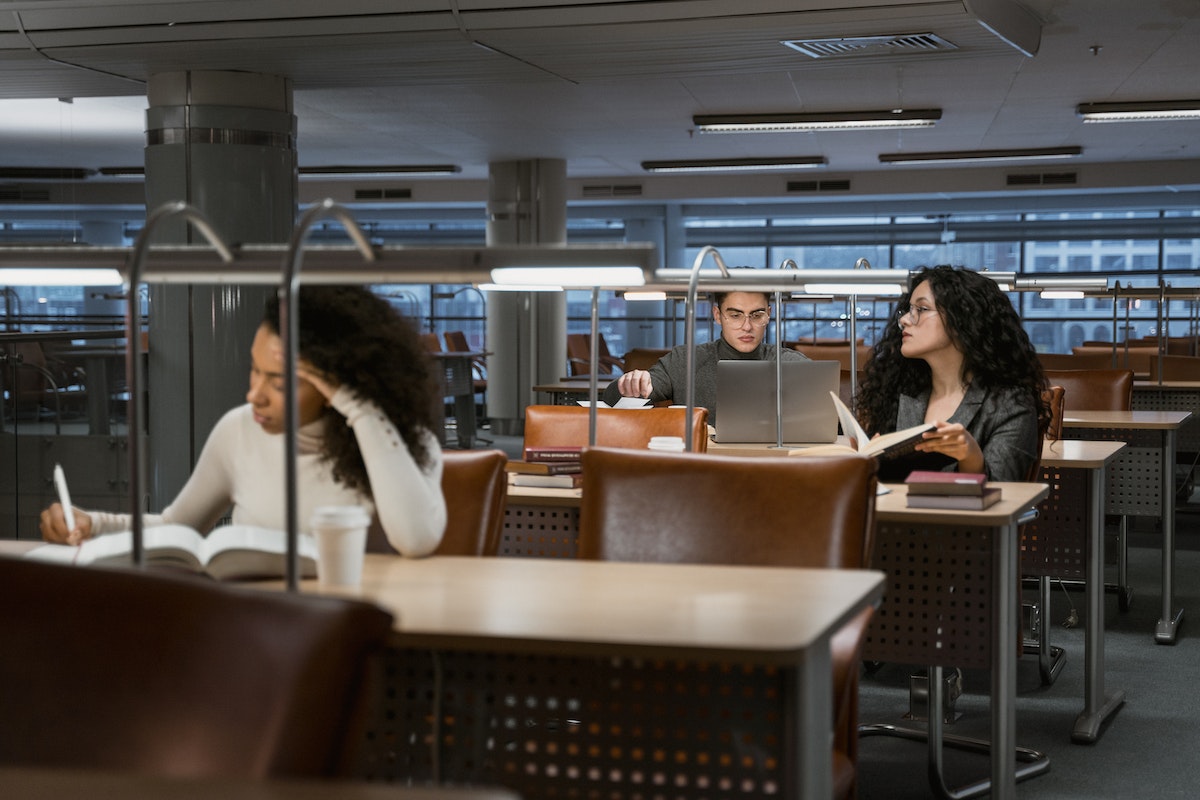 Set Realistic Goals
Setting realistic goals for yourself is crucial when pursuing a new career. Many people think they can quit their job, walk into their dream company, and get hired on the spot. Unfortunately, that's usually not how it works.
When setting your goals, be realistic about your experience and qualifications. Suppose you want a management position but have no prior experience. It's unlikely that you'll be hired for the job right away.
If you're currently working full-time, you might not be able to quit your job and return to school immediately. That's okay! Set realistic goals to work towards, such as taking one class per semester or saving up for a certification program.
Create a Plan
Creating a plan is key to making your dream career a reality. Once you've done your research, it's time to sit down and develop an action plan.
Start by setting some goals. What do you want to achieve in your new career? Be specific and realistic. Then, outline the steps you need to take to reach those goals. This may include things like completing a certification program or taking on an internship.
Most people can't afford to quit their jobs and stay jobless while pursuing a new career. If you are not that financially stable, you'll need to factor in your current job and responsibilities when creating your plan. This may mean gradually transitioning or working part-time while you get your new career off the ground.
Whatever your situation, be sure to create a detailed plan that takes into account your unique circumstances. Doing so allows you to provide for your needs while chasing your dreams.
Find The Right Program
The next step is to find the right program to help you achieve your goals. If you're going back to school, this may mean finding a degree program that aligns with your new career goals. There are many types of programs out there, so it's vital to do your research and find one that's a good fit for you.
Let's say you want to be a medical assistant. You want to secure a job in the medical field but don't have the time or money to go to nursing school. In this case, you need to find a college that offers an associate degree in medical assisting. You can complete this program in as little as two years, and it will give you the skills and knowledge you need to succeed in the medical field.
Now that you know what program to take, the next step would be to find a reputable college offering this program. It would be better if you could find one with a great track record showing their graduates can find jobs in the field. It also helps if the program offers a clinical externship as part of your training. There are even colleges that provide free tutoring sessions after graduating, which means you can always get help if you feel like you're struggling to keep up with the work.
Get Some Experience
If you don't have any experience in your desired field, now is the time to get some. And even if you gained some experience while studying, you can earn a competitive advantage by getting more experience after you graduate.
One way to get experience is to take on an internship. It allows you to work in your desired field and learn from established professionals in their careers. Many internships even offer the chance to earn college credit, which means you can kill two birds with one stone.
If an internship is not an option, there are other ways to get experience. You can volunteer your time to work on projects related to your desired field. Or, you can look for part-time jobs that will give you some exposure to the type of work you want to do.
Getting experience is essential to successfully transition into a new career. It allows you to learn more about your desired field and makes you more attractive to potential employers.
Network, Network, Network!
Remember to also network with people already in the field. Consider attending industry events, joining professional organizations, and reaching out to people you know who might be able to help you connect with someone who can further your career goals. This is true even if you are trying to find a job in the medical industry.
Make sure your LinkedIn profile is up-to-date and includes a professional headshot. You want to put your best foot forward when networking, and having a strong online presence is essential in today's job market.
Don't be afraid to reach out to people you know and ask for help. Many people are happy to help others trying to make a career change. And, you never know who they might know that could help you land your dream job.
It's never too early (or too late!) to start thinking about switching to your dream job. With the right planning and preparation, you can make the transition into a new and exciting career. All it takes is some research, a positive attitude, lots of patience, and a bit of hard work.